So as you can see my first proper post is about love. Love is important right?! Afterall, as The Beatles sang, love is all you need!
I've been super busy recently working and saving up for my travels to Australia. In between working i've made time to do photography and some art, which over the coming weeks I'll be regularly sharing with you guys...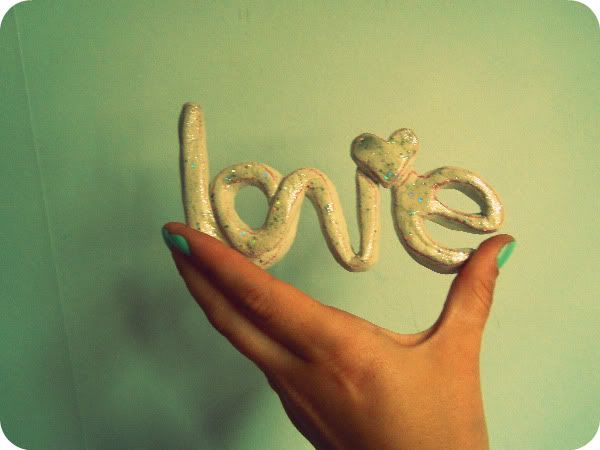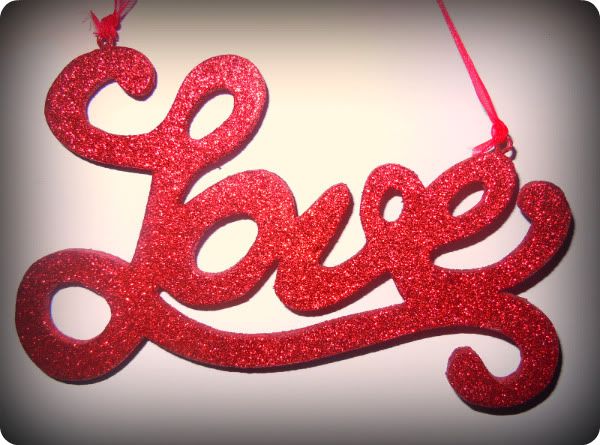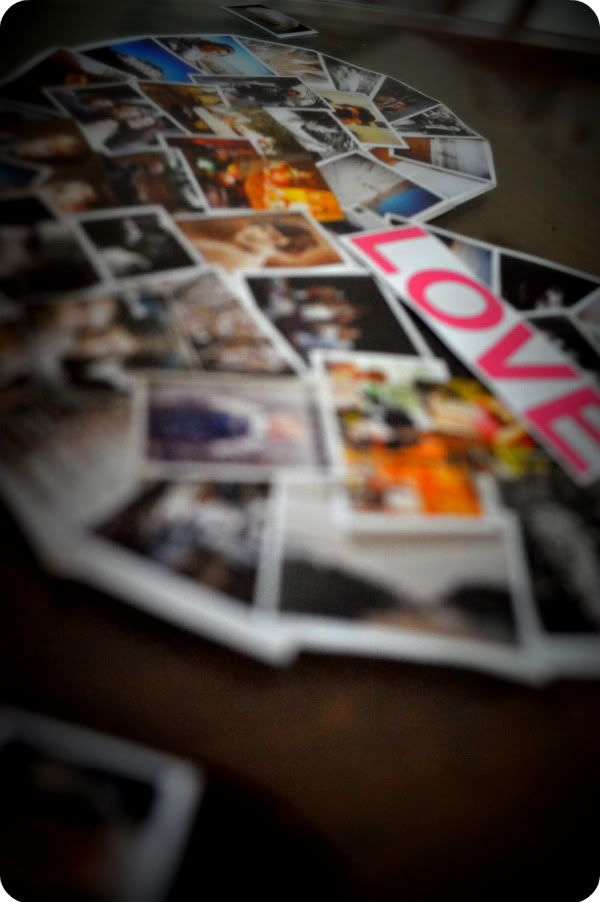 As a regular feature I'll be compiling little mood boards of what I'm loving. So here's my first of many.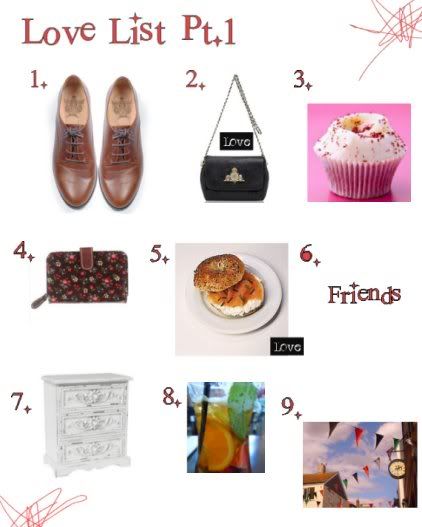 1) Brogues: Kate Kanzier
2) The new Mulberry bags...I love them all!
3) Red velvet cupcakes, Hummingbird Bakery nom!
4) Cath Kidston purse.
5) Salmon & Cream cheese bagels, nom, nom!
6) Catching up with those friends who just make everything seem ok!
7) Shabby chic furniture: DotComGiftShop
8) Summer = Pimms O'clock.
9) Summer= discovering new places, or revisiting old places and seeing new things!
Right better get myself sorted as I'm going to dinner and the cinema with two of my good friends. We're going to see Inception, I hope it's good!
Follow my blog with bloglovin